UTSA Capital Campaign
To coincide with UTSA's first capital campaign, we created a look that showcased outstanding students, faculty, and staff. Our goal was to help the San Antonio public feel as if they were all part of the university community. The capital campaign was successful and resulted in UTSA meeting their goal ahead of schedule. Elements in the campaign included: campaign brochure, out-of-home, flyers, print and digital advertisements, as well as a capital campaign website.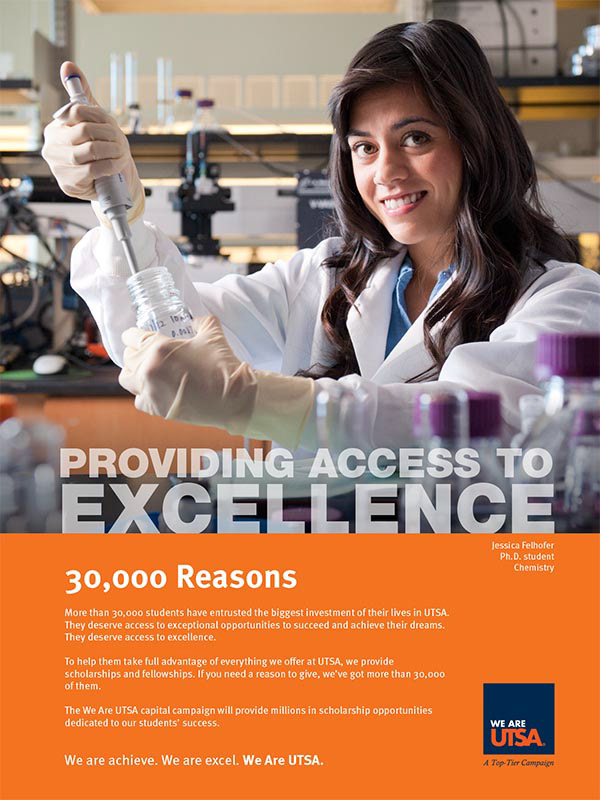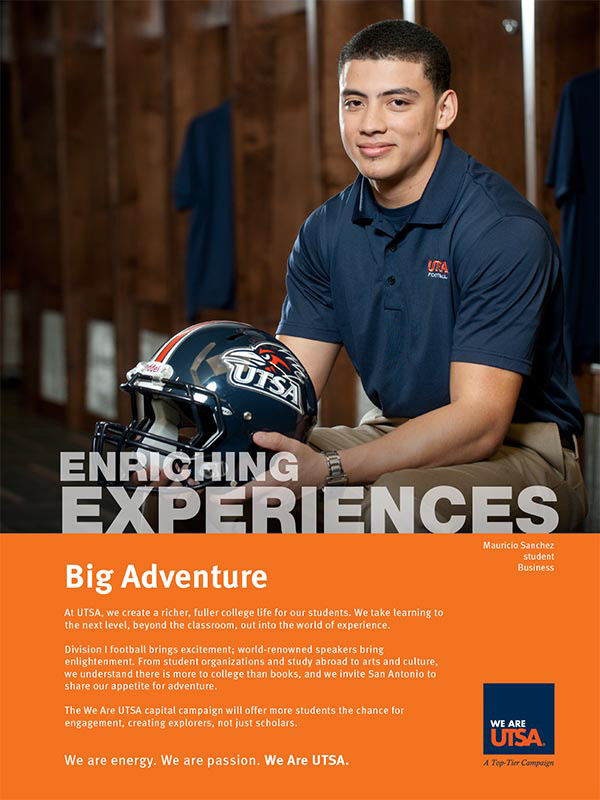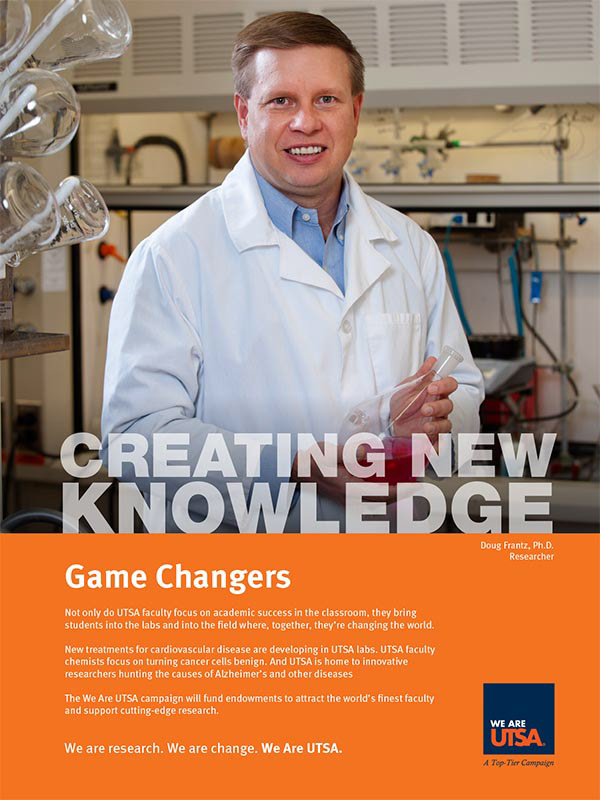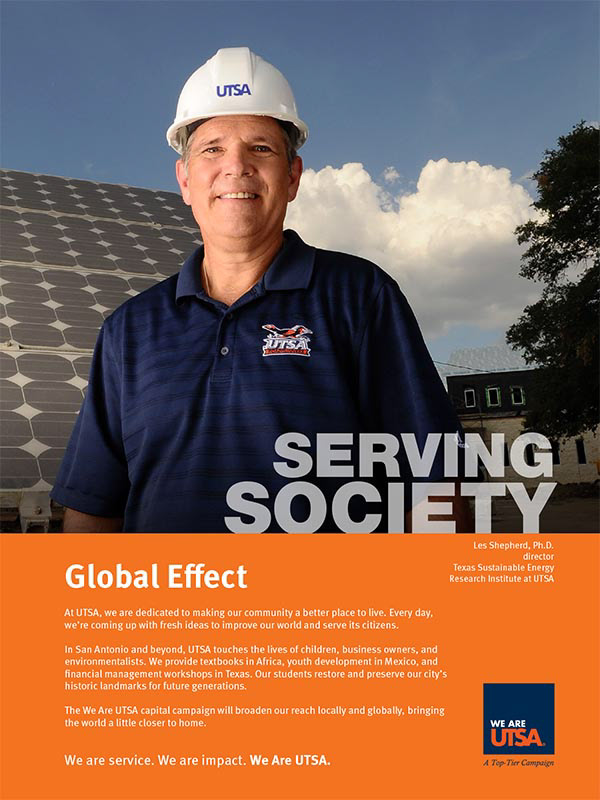 Advertisements for UTSA's Capital Campaign





Digital Out-of-Home Advertisements for UTSA's Capital Campaign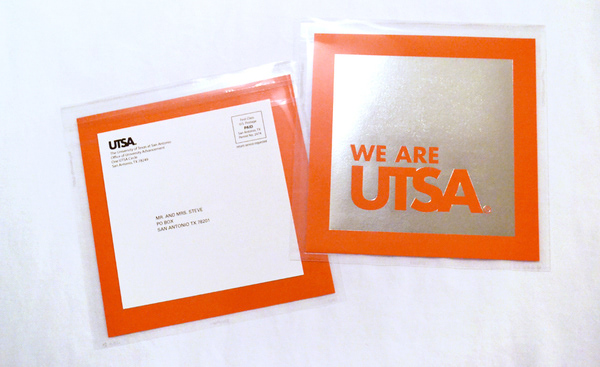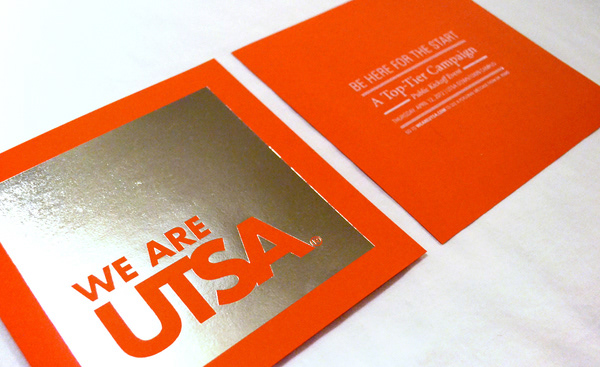 Save the Date for Capital Campaign Launch Celebration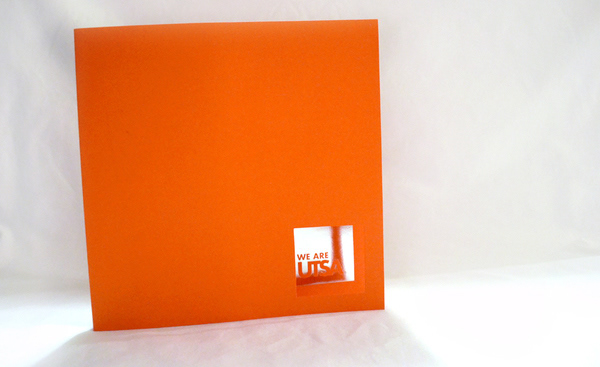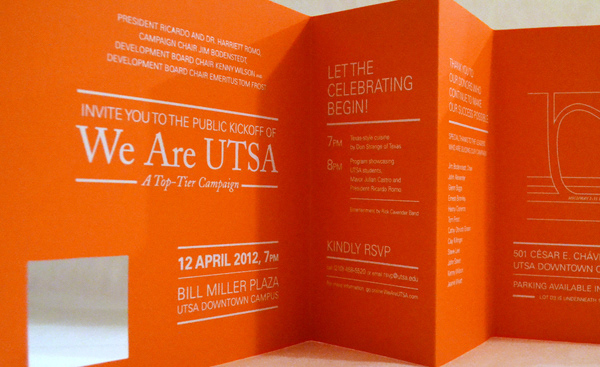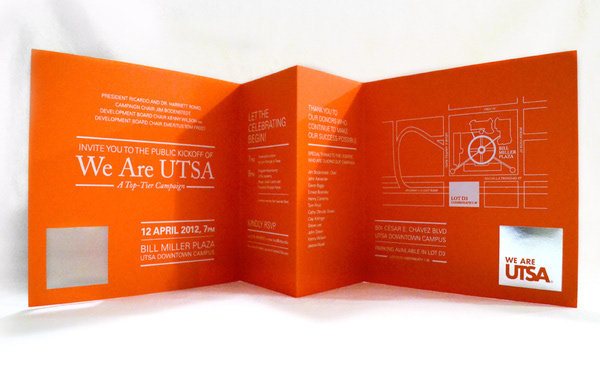 Invitation for launch of Capital Campaign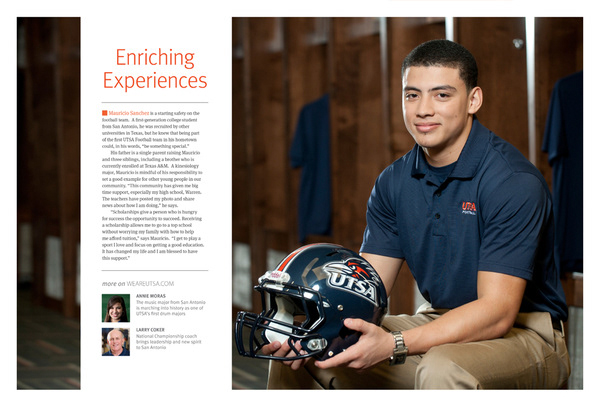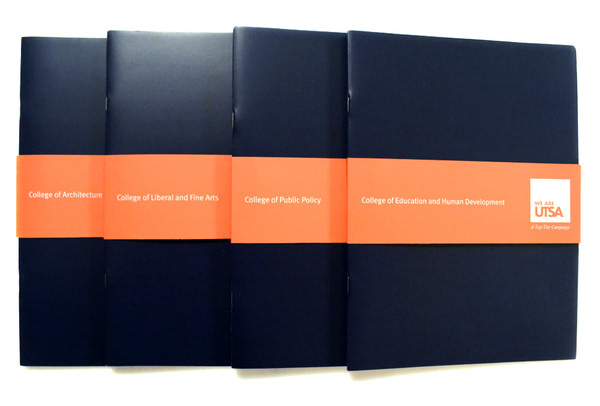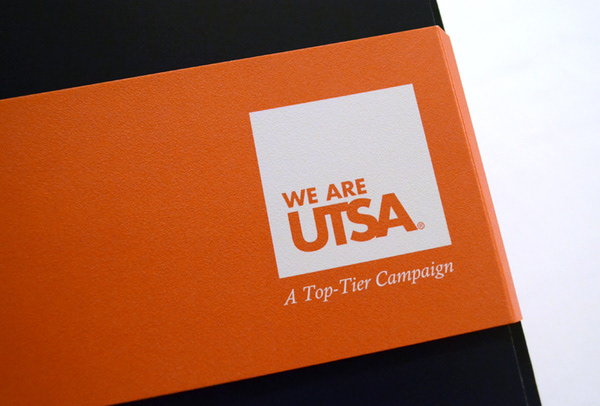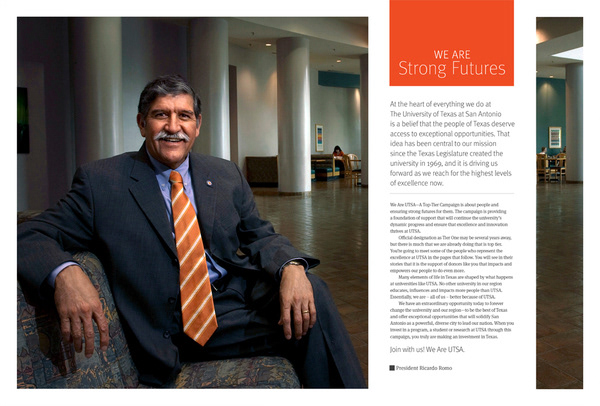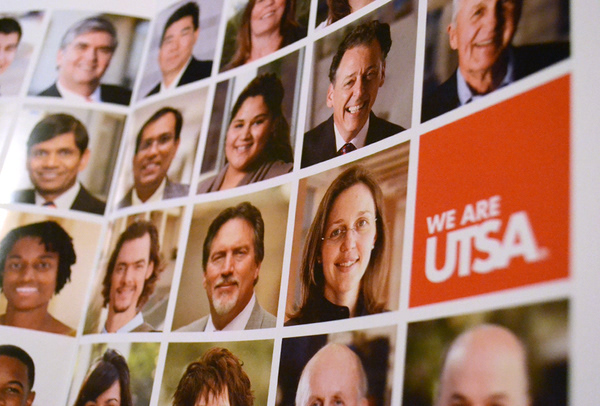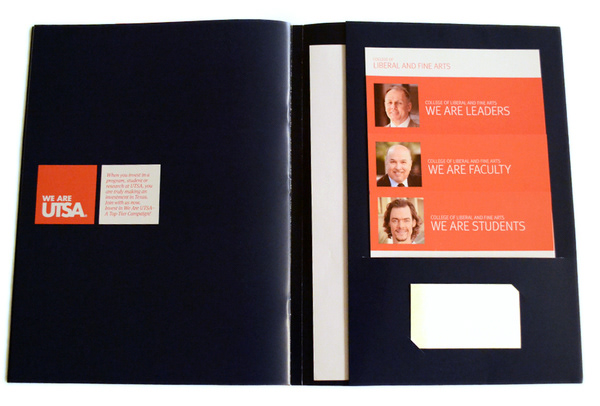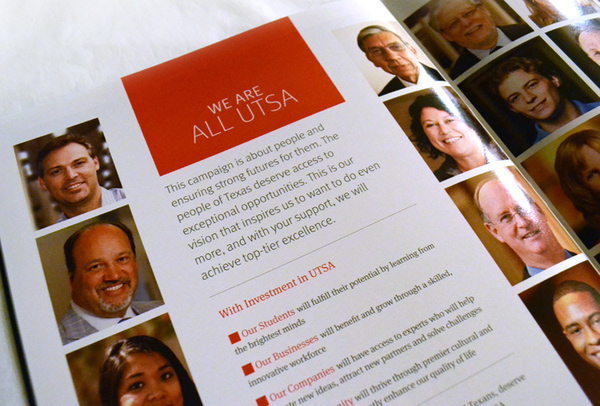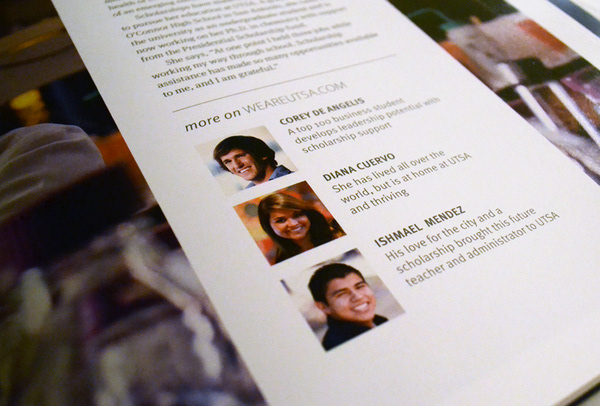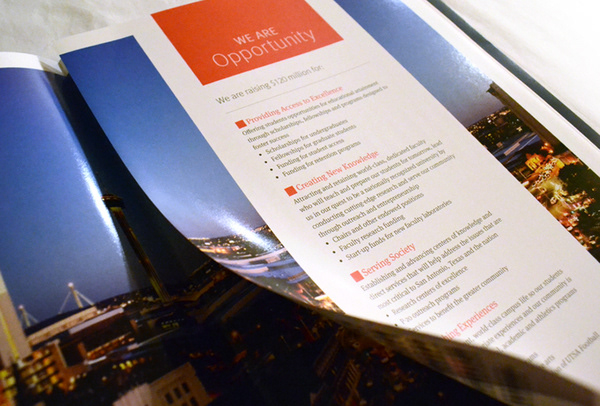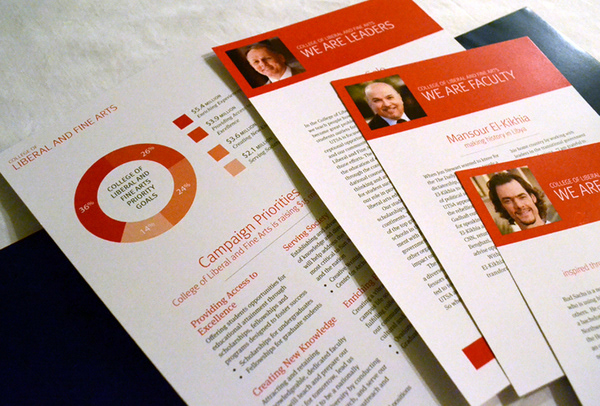 Customizable brochure for Development Officer to use to solicit funds for the Capital Campaign.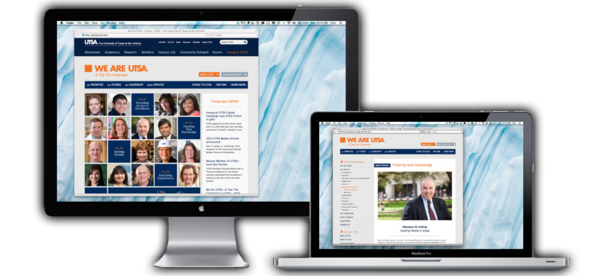 Website to keep the public informed of UTSA's progress during the Capital Campaign
photography by Kristina Leh