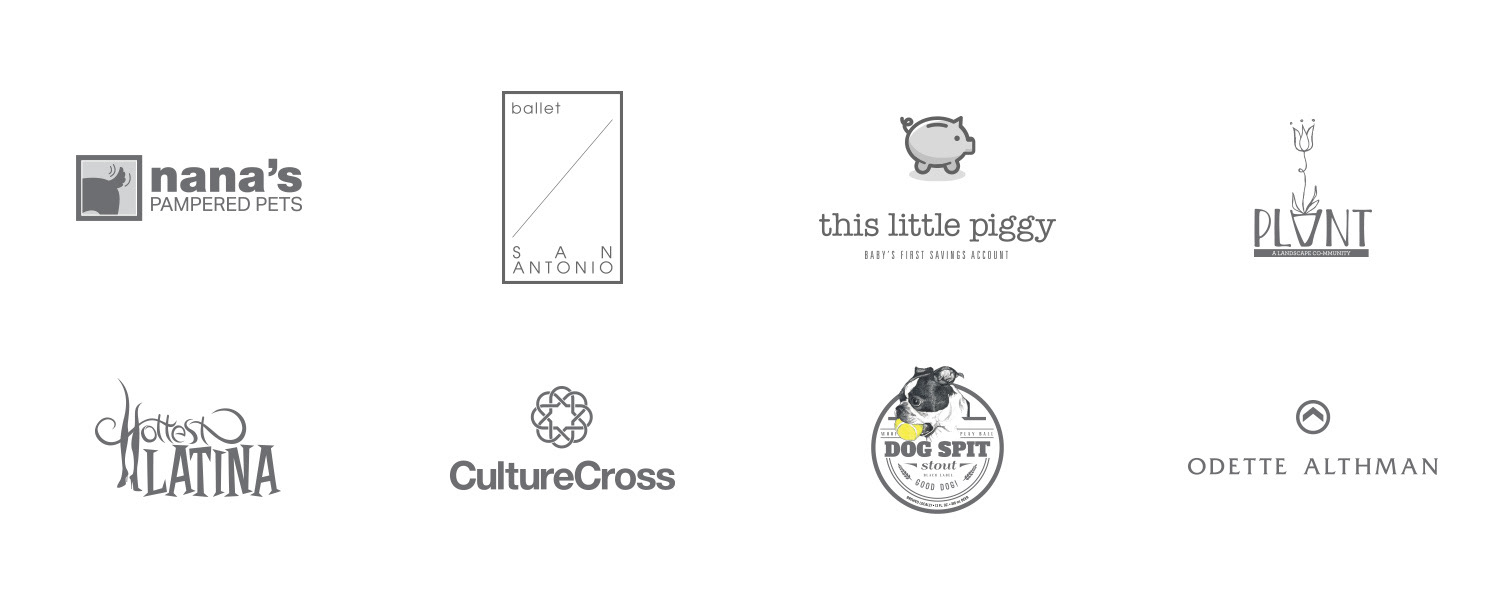 I am Eleazar Hernandez, a modernist designer with a reductive and minimalist visual vocabulary. I strive to follow Massimo Vignelli's lead and produce designs that are beautiful, functional, and timeless. 
I believe that by developing a good, honest and simple dialogue with clients, and providing them with strategic and insightful solutions, a designer can create a strong, lasting and remarkable product.
I am inspired by minimalism, Swiss design, modern art and my Latino culture. I am also fascinated by unconventional means of production, color, movement and compositions. I have successfully led teams through all phases of the creative process to produce work for clients in both English and Spanish. Whether in the print, digital, or broadcast realms, my experience in various disciplines and mediums helps me 
build timeless and meaningful communications solutions with real purpose
.
I believe great work comes from a synergistic combination of strategic thinking, passion, craft, and collective courage. So take great care of your brain, your heart, your hands, and your cojones. #wepa
A FEW THINGS ABOUT ME, IN NO PARTICULAR ORDER 
I was born and raised in New York City.
I have lived in New York City, Alamogordo and Las Cruces, New Mexico, Amsterdam, New York, San Antonio, Texas, and most recently in Cohoes, New York... for now.
I was enlisted in the United States Air Force for eight years.
I flew in an F-5 Tigershark fighter jet before my enlistment in the Air Force came to an end.
I have produced work for clients throughout the United States and Mexico.
I'm a graphic designer and illustrator by trade, but I also enjoy writing.
I spent five field seasons excavating a Preclassic Maya temple at the site of Xunantunich in western Belize near the border of Guatemala
.
I can say 
tlacaxipehualitzli
 and huitzilopochtli without stuttering.
I'm rarely ever not making, drawing, designing, or reading something.
I really don't like mushrooms. Really! Ugh!
I don't have a middle name.
I auditioned to be a professional wrestler. Yes, I did. Yes, it hurt.
I'm currently an Associate Design Professor at Sage College of Albany.
I have also held the following positions:
Creative Culture – Design / Creative Direction / Strategy
GDC Marketing + Ideation – Creative Director
Jugar Creative – Design / Creative Direction / Leadership / 
Strategy
University of Texas at San Antonio – contract Creative Director
Taylor West – Creative Director
Creative Civilization – Associate Creative Director
SOME OF THE CLIENTS I'VE WORKED WITH
Papa John's, P & G, Anne Klein, Steven Kretchmer, Univision, Kaiser Family Foundation, San Antonio Spurs, San Antonio Rampage, Dallas Cowboys, Graphic Artists Guild, New York State Museum, University Health System, Beltone, St. Mary's Hospital, Time Warner Cable, Rackspace, San Antonio Rodeo, Animal Defense League, San Antonio Opera, Planned Parenthood, San Antonio Botanical Garden, San Antonio Museum of Art, Albany International Airport and Texas Department of Transportation (TxDOT), and more…
ORGANIZATIONS I BELONG TO
RECOGNITION I'VE RECEIVED
Over 100 American Advertising Awards
Recognized for providing one of the top logo designs in LogoLounge 6
Close to 30 American Graphic Design Awards
Named one of the Nation's Top Designers by Graphic Design: USA
Twenty Telly Awards
GROUPS I'VE SPOKEN TO
San Antonio Museum of Art – 
Mays
 Symposium
AIGA New York Student Chapter
American Advertising Federation – El Paso, TX
American Advertising Federation – San Antonio, TX
Art Institute of San Antonio
American Advertising Federation Awards – El Paso, TX
American Advertising Federation Awards Student Chapter – El Paso, TX
American Advertising Federation Awards Third District – Orlando, FL
American Advertising Federation Awards Student Chapter – San Antonio, TX
MOST IMPORTANT PERSON TO HAVE READ THIS
IF YOU'D LIKE TO GET IN TOUCH WITH ME